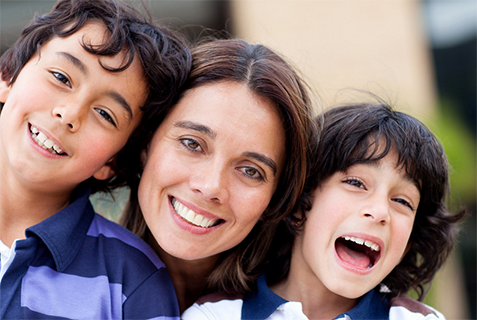 We've already had lots of really great entries into our Kubo Orthodontics Mother's/Father's Day contest! Read some below and don't forget to enter too!
"My dad deserves to win because he is the radest dude alive.  He builds race cars for a living and is the hardest working.  This is why my dad deserves to win because he is super rad. ~Cody C.
"My mom is the mother of 5 including myself. All my older siblings as a result of her parenting have graduated high school and have gone to college.  My mom also happens to be a grandmother. She recently went through chemo therapy because she had breast cancer. Although unfortunate, my mom successfully got through and won her fight against cancer. I couldn't ask for a better mom!" ~Gabriel M.
"They are nice and they do my hair. They make me lunch, breakfast, and dinner. They take me to gymnastics." ~Ella B.
"My dad works in Sacramento during the week, comes home Friday nights, then leaves early Monday mornings. The weekends are the only real time the two of them have together. They could definitely use a nice date night as a change from the norm." ~Natalie S.
"My mom and dad deserve to win the prize. My mom and dad have been there for me throughout my life to help with decisions and problems. When I'm sad my mom talks to me, making me feel better. My dad always helps with homework and any other problems. They will always be there beside me. We should all cherish and respect our parents, because I love them." ~Kira H.
"My dad was drafted by the New York Yankees in 1947. He later retired and became a dad. He says the greatest day in his life was when he had me. He is a great and loving dad. I love both of my parents very much!" ~Ashton D.